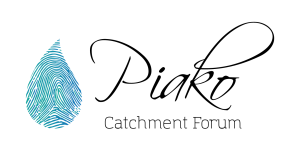 The Piako Catchment Forum is a community-based organisation aiming to achieve 'A thriving community for a sustainable future'
They began with a few farmers, a planter, a teacher and Waikato Regional Council staff member sitting around a bar leaner in mid 2016 in Morrinsville with the goal of uniting our community around our waterways. By October that year they were celebrating having over 100 people and 5 guest speakers sitting in the Tataunui Hall getting to 'Know your River'. This is was the forum's first community event and what an amazing start.
Since then the Piako Catchment Forum has held community events, industry gatherings, clean up days, planting days, set up projects and built many wonderful relationships within industry, councils, iwi and individuals.
As we look into the future of our community and catchment we are working towards supporting and growing a healthy and supportive environment for all our flora, fauna and community.
Our values and guiding principles are;
o Collaborative: we will work with others to achieve better outcomes for the whole catchment
o Inclusive: we will actively encourage and welcome all stakeholders
o Supportive: we will support individuals, groups and initiatives by connecting people and sharing knowledge
o Collective: we will work to bring people together to achieve a greater sense of community
Check out their PROJECTS and the rest of their new Website, including a monthly newsletter!