Effective trapping is achieved by identifying the predators in your area and understanding their behaviour. Using the DoC trapping guide, you can find our how to monitor predators and choose the best control methods.
Once you know the predators you want to target and understand their behaviour, the guide will help you select the right tools, such as traps, baits and layouts. This will help you to tailor your approach to use control methods that will work for the space you're working in.
This guide shows you how to use the most reliable approaches to control predators and learn hands-on skills that work. This includes how to:
select the best bait
build and use monitoring tools
tailor trap layouts and combined them for multiple predator types
build the ideal trap maintenance kit
test and maintain your traps.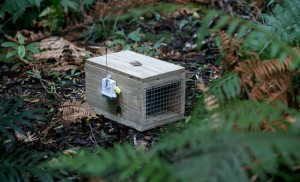 The guide also features supplier lists for traps, baits, lures, monitoring equipment and links to online resources to support your use of each.

Downlload File