Islands are essentially hilltops that are above current sea level. They have not always been as they are, as sea levels have varied drastically through the past 100,000 years.
This has meant that many near-shore islands (those on the continental shelf) have, at various times, been connected with the mainland or submerged beneath the sea.
Human alteration of islands has often been as devastating as on the mainland, through a combination of:
Cultivation, occupation, and harvesting of sites
Lighthouse stations
Introduction, both accidental and deliberate, of plant and animal pests.
Repeated fires, both accidental and deliberate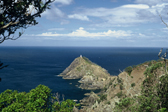 Many native species have survived on islands because they found refuge on islands that were inaccessible or isolated, or happened through good fortune to be uninhabited by mammal pests bought by humans. For example, the Aldermen Islands (off the coast of Tairua) have probably been visited by humans since the arrival of Maori in NZ. Yet only one of the six islands in the group has ever had an established population of rats.
There are a large number of islands, islets, and rock stacks close to the Coromandel Peninsula, including Cuvier Island, the Mercury Islands, and the Aldermen Islands. Some of these islands have limited access to the public. They provide refuges for animals and plants that have become extinct on the mainland through the impacts of rats, cats, mustelids, and other mammal predators. The west coast of the Region has only one island, Gannet Rock, which is a Wildlife Sanctuary. It is located off the coast of Aotea Harbour and is a haul out and breeding site for the NZ fur seal and a breeding site for the Australasian gannet.
Many of these islands provide important wildlife refuges, helping to protect threatened native species, such as storm petrels, shearwaters, tuatara, giant centipedes, lizards, tree weta, Mercury Island tusked weta, various lizards, saddleback, and little spotted kiwi. There are very few areas on the mainland used for seabird breeding. The Coromandel Islands house tens of thousands of seabirds, and Red Mercury Island is the national stronghold of Pycrofts petrel.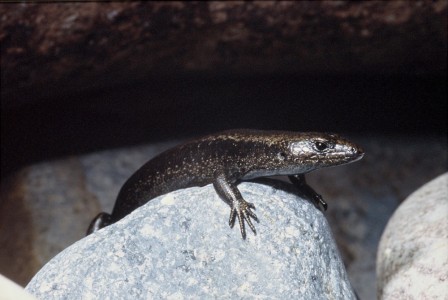 Plant species found on offshore islands are typical of what was once present around the mainland coastline. On the Coromandel islands, the vegetation is dominated by species like pohutukawa, milk tree, karo, whau, wharangi, and wharareke.
These islands also tend to house a range of threatened plants that have become extinct or very rare on the mainland. These include Cooks Scurvy grass, shore spurge, and milk tree.